Providing Professional Services for Carriers, MGAs, and Program Administrators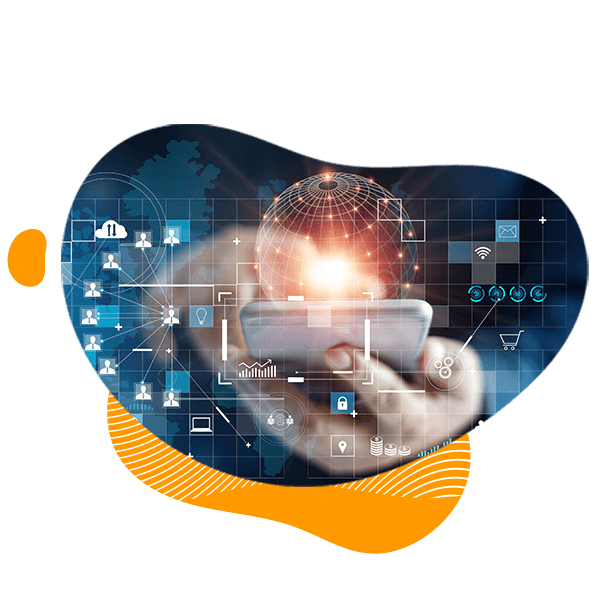 New Business and Underwriting
Exceptional service is essential to acquiring and maintaining business. Many administrative tasks can be outsourced and enhanced by implementing a team that is devoted to executing with precision. This ensures that you have everything you need to provide the customer service required to grow and retain business.
Renewal & Retention
Retained clientele is key for any profitable business. In the insurance world, this means renewals. We will help you set up a system to approach renewal dates methodically to ensure maximum retention.
Policy Services
We will take care of all endorsements and policy changes. Your clients will have the accuracy they need in regards to policies and you get the added benefit of less E&O exposure.
Learn More
Accounting
Successful businesses rely on competent revenue collection. From creating reports to sending past due notices for payments, we make sure that your business collects revenue and reduces the amount of non-collectables.
Claims
An insurance claim is an official request from the insured to the insurer, or insurance company, to be compensated for a loss incurred. There are many different losses an insured can face, but in order to receive payment from the insurer, the loss must be covered under their policy.
Learn More
Quality & Consistency
The first step to achieving accurate processing is having the process clearly documented. We will review your processes with your subject matter experts. Next, we will create step- by-step documentation for training purposes. We can reevaluate processes and look for mistakes and areas of improvement. This will increase efficiency and consistency while reducing your E&O risk.
Rating
Selectsys offers various portfolio rating/quoting services for insurance brokers and agencies dealing in Property and Casualty (P&C) insurance.
Learn More
New Business & Underwriting
Quoting New Business: Reduce the turnaround times (Rate: General Liability, Package, Commercial Auto, BOP, Work Comp and other Property and Casualty Lines of business).
New Business Submission and Clearance.
MVR Reviews.
Carrier and Online Rating.
Work Comp New Submission Clearance.
Work Comp Mod Retrieval.
Work Comp task Assignment to Underwriting.
Work Comp Issues (Sending Letters to Retailer like no FEIN, no Payroll, or submission prior to 90 days).
Personal Lines Processing.
Clearance.
Rating.
Property Rating.
GL Rating.
Package Rating.
Marshall & Swift Risk Meter.
Carrier Online Rating.
Commercial Underwriting Assistant Processing.
We have experience working with over 70 P&C Carriers, all Agency Management Systems and Several Third Party Rating Systems such as NetRate.
Renewals, Policy Administration and Policy Servicing
Processing Renewals (both in the management system and the carrier).
Billing: Audits and Endorsements.
Cancellations & Re-instatements.
Policy Issuance on Agency Management Systems and Carrier Systems.
Claims Processing and Many more.
Insurance Policy Check
Insurance policy administration and policy checking is a tremedous role and responsibility undertaken by insurance carriers. Right from the time an insurance company acquires a new customer, their business will continue to grow over time making the policies grow with them.
Our policy checking services include:
Reviewing the policy document for completeness and accuracy.
Ensuring the policy matches with the proposal.
In case of renewals, ensure that it policy matches the previous term policies.
Recording any kind of variance based on findings of the review and more.
Loss Run
Insurance agencies are always trying to claim loss runs from a prospective client or a new insurance agency. Time plays a very important role in this process of obtaining loss runs. There is a huge risk for agencies to be blocked out by the underwriter if these loss run reports are not obtained by them on time, as it is possible that some other agency might have received them and this can prove to be a huge loss for the current insurance agency.
Our key loss run services include:
Sending loss run requests to previous insurers and receiving reports.
Pulling out loss run data for policy renewal.
Analyzing loss run and preparing claims report.
Sending claims report to underwriters.
Notifying underwriters if loss run is not available.
Quote Summary Services
Creating quotes and proposals is one of the most important yet tasking service for insurance companies. We take that burden off of your shoulders by allowing you to focus on more imprtant tasks such as building your business.
Our services include:
Summarizing Coverage Details We create a carrier-wise summary of insurance coverage, which includes premiums, liabilities, exclusions, deductibles, and various other important details.
Creating Summary Tables Our team creates a comprehensive premium and commission summary table after carefully examining all the binding quotes that meet the evaluation and proposal requirements of the client.
Spreadsheet Creation Our team is trained to provide detailed and well-structured spreadsheets which allow easy, side-by-side quote comparison of different insurance carriers.
Renewals
Insurance is a very complex industry that requires a high level of accuracy and efficiency when it comes to managing policy renewals, claims, and calculation of premiums. These are also one of the most time-consuming tasks for an insurance company. Our team specializes in providing complete insurance renewal and claims services which complies with the required quality standards and guidelines.
Our Renewals services offer:
Advance Tracking of Renewals: We help you stay ahead of the process when it comes to possible policy changes prior to the renewal date of the customer's insurance policy.
Renewal Reminders and Summary Reports: We gather all necessary information and look after sending out automated renewal reminders to generate an accurate insurance renewal exposure summary.
Interaction with Carriers: We often handle acceptance of insurance renewal requests, and have frequent interactions with the carriers to ensure that the renewal requests are handled smoothly.
Find out how Selectsys can improve your experience, expand your reach and grow your business. Contact us today at
sales@selectsys.com